Motorcycle
finance.
After a bit of adrenaline? Sweeping round country roads on a motorbike? Want to cut your travel time and save on fuel? If a motorbike is your preferred choice of transport, then we have the team at Advantage Finance to make your next ride happen.
A lower credit score shouldn't stop you from being able to enjoy life on the road. We see the person behind the number and do everything we can to provide you with affordable motorbike finance that works for you.
Kick start your application now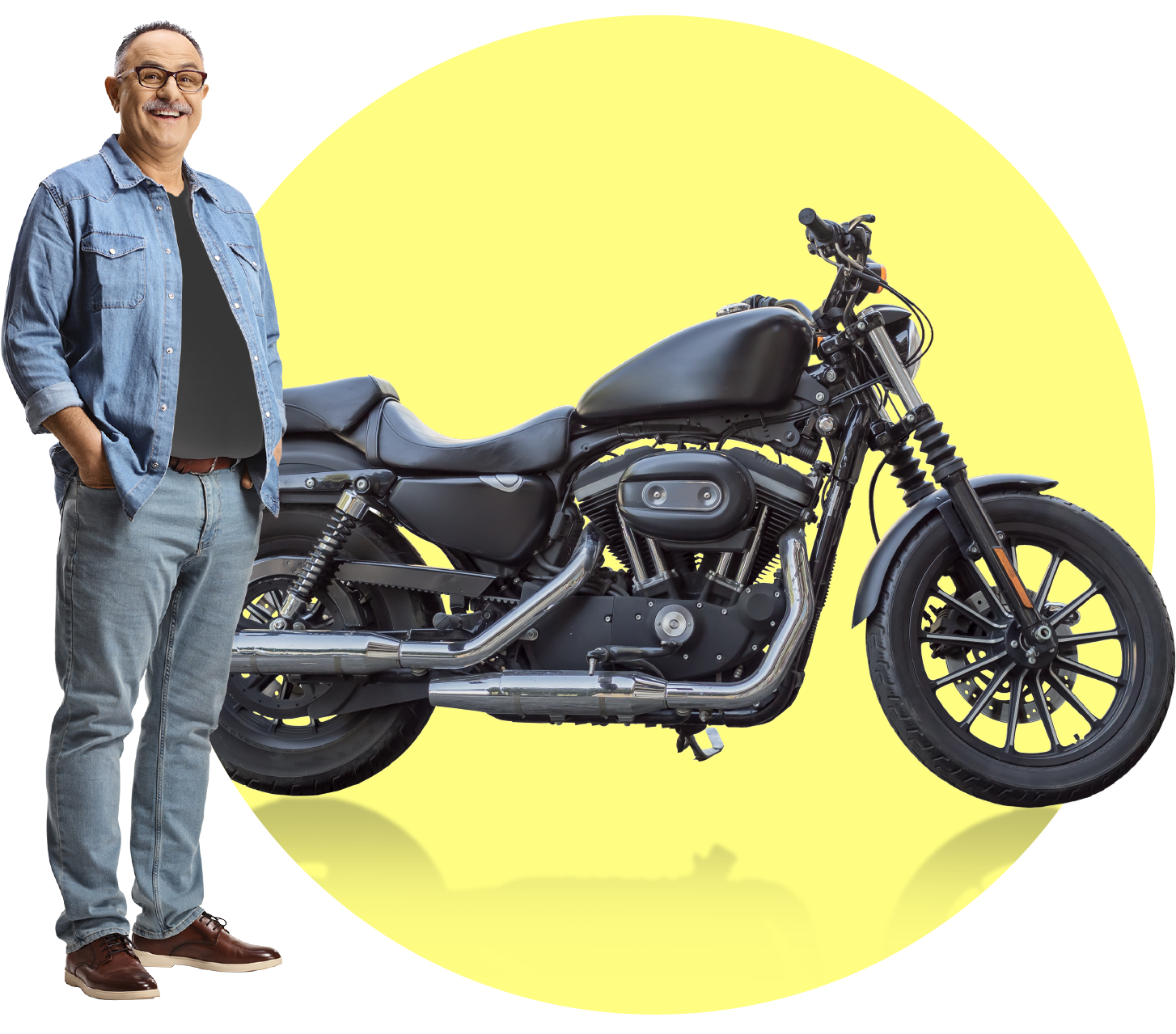 What we offer.
We offer Hire Purchase (HP) finance, an agreement that allows you to spread the cost of the bike over affordable monthly instalments that work within your budget. We finance bikes from 125cc to over 1000cc; how powerful you go is totally up to you!
The good stuff.
Choose the bike you've always dreamed of owning
Enjoy the freedom of the road on 2 wheels instead of 4
You don't need savings or a lump sum payment to purchase a motorbike
Fixed interest rates for the entire duration of your agreement
No annual mileage restrictions
Flexible term lengths
Not to mention that at Advantage Finance we know that life can throw you potholes, so our friendly team are here to help smooth things over if things go wrong.
How to apply.
We deliver a hassle-free process when it comes to applying for bike finance. We can provide you with a decision in minutes by doing a soft credit search (don't worry, this will not affect your current credit score)
Regardless of your previous financial circumstances, we always consider your financial situation right now - not just your credit history. Our aim is to find an affordable solution for you to enable you to ride the motorbike of your dreams.
Don't worry.
We know financial decisions are daunting, especially with credit hiccups in your past. We understand your story is unique, that's why we look beyond your score to try and find the right solution for you. We are here to help you gain the advantage.