My account.
You can log into your account here to check your details or make a payment, meaning you can access our friendly, first-rate service day or night, 24/7.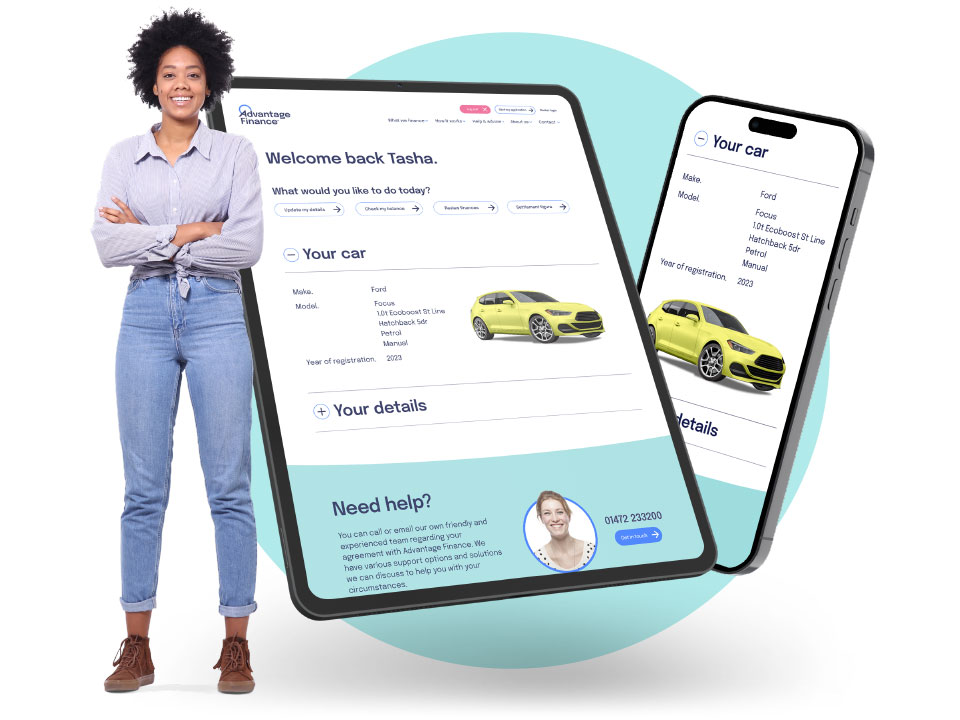 Manage my account.
It's quick and easy to keep on top of your payments, simply log in to:
Check your balance
Review financial information
Request a settlement figure
Log in
Make a payment.
Making a payment is very easy, just click the button below and follow the instuctions.
If you'd prefer, you can still get in touch with us using the details below.
Make a payment
Don't worry.
You can call or email our own friendly and experienced team regarding your agreement with Advantage Finance. We have various support options and solutions we can discuss to help you with your circumstances.
Debt advice.
If you're in debt and you are finding it hard to cope, it's important to try to address the problem straight away - the longer you ignore your debts, the worse the situation may become. If you are experiencing financial difficulties, please visit our Dealing with Debt page where you can seek support and advice from various free and impartial organisations and debt charities.
Credit Agency Reporting.
Please be aware that like most lenders we will report the status of your account to Credit Reference Agencies. If you are in arrears with your contractual payments this will be shown on your credit profile, and may remain for up to six years. If you are in arrears and agreed a repayment plan with us, we will show this along with your arrears. If your arrangement is for less than your contractual payment, your arrears will increase over time.